Soul Peeps Discussion Groups
Join Our Online 10-Week Soul Peeps Discussion Groups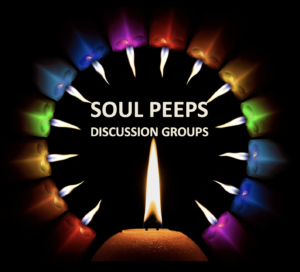 Are you looking to go deeper into learning about life, death, and the Afterlife by having meaningful and soul-stirring discussions with fellow spiritual seekers (Soul Peeps) on Life's Biggest Questions?
Join one of our online 10-week Soul Peeps Discussion Groups. You and a small group of fellow spiritual seekers will meet weekly via Zoom video conference to learn all about the 10 Life-Changing Lessons from Heaven. Led by the author Jeff Janssen or one of his experienced team members, you'll go in-depth into each of the 10 Life-Changing Lessons and learn how you can implement and infuse them to significantly upgrade if not totally transform your life.
"Participating in a Soul Peeps Discussion Group was an inspiring, challenging, invigorating, soul-searching experience. Jeff guided our small group through weekly sessions, leading us on deep dives into each lesson and sharing his insights and perspectives. Jeff created a safe environment for us to work through our questions, doubts and observations, and the weekly schedule kept us accountable to the work and to each other. I can say with confidence that my outlook on my life, and how I want to live it every day, is dramatically improved through this experience."

BETH SMITS, San Diego, CA
What you'll receive:
10 weekly Soul Peeps Discussion Group Zoom Calls with author Jeff Janssen or his team
Special access to a private Facebook Group to stay connected
The chance to learn from a Near-Death Experiencer and ask your own Biggest Questions
Weekly emails and links to inspiring videos, articles, and resources
A support group of like-minded spiritual seekers taking the journey with you
This interactive, ongoing, and immersive 10-week experience provides you with all the resources, insights, access, and support necessary to fully absorb and implement these powerful and practical 10 Life-Changing Lessons from Heaven into your own life. Whether you have already read the 10 Life-Changing Lessons book or are just starting your reading, you'll find the solid and soul-satisfying answers to your own Life's Biggest Questions.
---
What Soul Peeps Group Discussion Participants are Saying…
"The experience of being in a Soul Peeps Discussion Group was simply life-changing. After reading and discussing the Live Fearlessly chapter, I finally found the courage to plan my 'jump' and leave corporate America.  It's been one of the best decisions of my life and has allowed me time to focus on the things that truly matter in my life, my family and friends. The 10 Life-Changing Lessons from Heaven book and Discussion Group was so impactful that I invited three of my college friends to form a Discussion Group. We have been friends for over 30 years and as we approached our 50th birthdays we were seeking answers to some of life's biggest questions while at the same time trying to live a bigger life. Sharing the Soul Peeps Discussion Group experience with them has created a bond that will last a lifetime. As a result of the book and Discussion Group, I now see and do life differently and view every human interaction as an opportunity to create a positive ripple effect."
TAMMY SHAIN, Chicago, IL
"Jeff led a Soul Peeps Discussion Group for a group of our Helping Parents Heal parents. Even better than just reading about Near-Death Experiences is being able to have an open discussion about them and what they mean for the rest of us. Jeff distills the wisdom from the NDEs into lessons we can easily apply. Reading the book was enlightening, but having the weekly Soul Peeps Discussion Groups brought it to another level. Going through the discussion group changed everyone in the group, including myself."
 BRIAN SMITH, Cincinnati, OH
"I joined the Soul Peeps Discussion Group after losing my young son to a sudden illness. I thought it might help with the trauma and grief associated with my loss. What I enjoyed most about participating in this program was being able to connect with a group of like-minded individuals who were also interested in exploring these spiritual topics. For me, being able to contemplate these topics openly while also hearing other people's perspectives on the material, only made the experience that much more valuable. This book, along with the discussion group, has been instrumental in my healing journey. Whether you are simply interested in learning more about near-death experiences and the existence of an afterlife, are trying to heal from a trauma or loss or somewhere in between, I would highly recommend this book along with the discussion group as part of your spiritual journey."
COURTNEY DEWAR, Boston, MA
---
Positive Real Life Changes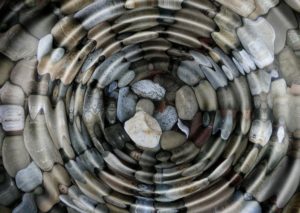 Surveys of Soul Peeps Discussion Group participants found the following positive life changes and a greater ability to:
handle and overcome life's hardships, challenges, and crises
find purpose, passion, and meaning in one's life – find your true calling
trust there is a Divine Plan for your life despite the chaos and confusion you might feel
love yourself and others unconditionally
be kind and compassionate towards others – be more of the person you want to be
accept yourself and others without judgment
Finally, the fear of death and dying dropped dramatically for program participants. Those who feared death for themselves or others reported it decreased significantly by the end of the program.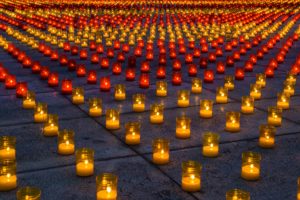 The Soul Peeps Discussion Groups are for people from all religious faiths, spiritual paths, agnostics, and atheists. The program is not designed to replace your current beliefs but to give you an opportunity to explore them in light of what people who have been to the Other Side have learned. You can join as an individual with the schedule below, or if you have a group of 10-20 people, you can email us at [email protected] about creating your own customized group on the days and times that work best for you.
Soul Peeps Discussion Groups Schedule
Soul Peeps Discussion Group Zoom calls typically occur on Tuesday and Thursday evenings starting at 8:30 pm eastern time and continue for 10 consecutive weeks. You pick the day that works best for you to join when you register based on the schedule below. Some groups are specifically designed for certain audiences such as parents who have had children transition.
Day
Time
Start Date
Topic
Facilitator
Audience
 

Tuesdays

8:30 pm eastern

Sept 11, 2023

Comforting Truths from Heaven


 Jeff Janssen

parents of children who have passed


Thursdays

8:30 pm eastern

Sept 13, 2023

Comforting Truths from Heaven

Jeff Janssen

open to everyone


Tuesdays

8:30 pm eastern

Jan 9, 2024

10 Life-Changing Lessons from Heaven


Jeff Janssen




parents of children who have passed




Wednesdays

8:30 pm eastern

Jan 11, 2024


10 Life-Changing Lessons from Heaven

Jeff Janssen

open to everyone

About Your Facilitator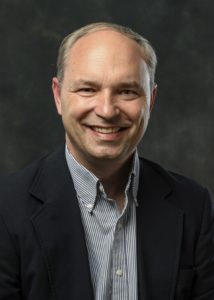 As the author of Comforting Truths from Heaven, 10 Life-Changing Lessons from Heaven, Your Life's Ripple Effect, and What You'll Learn in Heaven, Jeff Janssen has studied over 5,000 NDEs and distilled their powerful wisdom into these practical programs. Jeff has facilitated Soul Peeps Discussion Groups with a wide variety of people and truly values the opportunity to learn from everyone. He has authored 20 books and has inspired thousands of people around the world.
Your Investment in Your Soul's Growth
This 10-week Soul Peeps Discussion program is $95. Space is limited to only 20 people per group so register ASAP using the button below if you're interested.  (If finances are a concern, please email us at [email protected] as we do reserve two confidential spots in each program for those who want to pay it forward in other ways.)
Join a Soul Peeps Discussion Group
"I would personally love for every person dealing with grief, death, and dying to participate in a Soul Peeps Discussion Group using these 10 Life-Changing Lessons! Regardless of one's current beliefs about heaven and hell, having these important compassionate views as possibilities of what awaits us on the other side are indeed life-changing, empowering, and comforting to the soul! Thank you, Jeff, for sharing these profound stories! My life is forever changed for the better."