New Soul Peeps Discussion Group on Your Life's Ripple Effect
Join Our New Online 7-Week Soul Peeps Discussion Group on Your Life's Ripple Effect Starting July 29

Do you truly realize how much your thoughts, words, and actions profoundly and powerfully impact your family and friends and ripple out to the whole world around you?
Join us for an all-new soulful seven-week Soul Peeps Discussion Group and course as we discuss the latest research from Jeff's brand-new book called Your Life's Ripple Effect. Discover the life-changing lessons NDErs learn from their mind-blowing, soul-stirring, heart-expanding Life Reviews.
You'll learn all about and discuss the 6 Lessons of the Life Review and how to live a passionate and purposeful life where you look forward to your Life Review rather than dread it.
Like our past Soul Peeps groups, we'll have interesting weekly readings, in-depth and authentic discussions, and practical exercises on life, death, and the Afterlife.
If you're missing your Soul Peeps, this is great way to reconnect and continue your spiritual journey with like-minded spiritual seekers.
We'll go seven consecutive weeks starting Thursday, July 29 at 9 pm eastern and finish on Sept 9. You'll receive the book in pdf format with a new chapter each week and a signed copy of the book shipped to you when it is published. To keep our Soul Peeps group personal and private, we will limit it to no more than 17 total so be sure to register ASAP if you're interested.
What you'll receive as part of this new Soul Peeps Group:
– the first, exclusive access to Jeff's brand-new book Your Life's Ripple Effect
– a sensational group of supportive spiritual seekers as fellow Soul Peeps
– seven weeks of soul-stirring discussions about life, death, and the Afterlife
– practical exercises to incorporate and implement the powerful ideas into your daily life
– a private Facebook group to stay connected between the discussions
– a personally signed copy of the Your Life's Ripple Effect book when it is first released
Your investment for the seven-week Soul Peeps program and forthcoming Your Life's Ripple Effect book is $95. Click on the Gold Button below to register. I'm limiting it to no more than 17 people so be sure to register soon as it will likely fill quickly.
(I'm confidentially reserving two free spots for people who may be in a financially challenging situation so email me ASAP at [email protected] if you want to be involved and claim one of these two free spots.)
Hope to see you soon to share these soul-stirring stories, profound insights, and life-changing lessons from those who have reviewed their lives, talked with God and their spiritual guides/guardian angels, and been to Heaven and back!
About Your Facilitator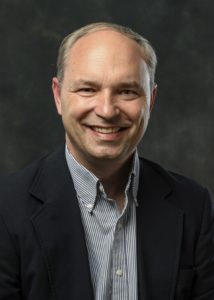 After nearly suffering a widow-maker heart attack at the age of 42, Jeff Janssen studied over 3,500 near-death experiencers to discover the mysteries of the Afterlife. He is the author of 10 Life-Changing Lessons from Heaven and the forthcoming books Your Life's Ripple Effect and the children's book What You'll Learn in Heaven. Jeff has facilitated numerous Soul Peeps groups with bereaved parents, formerly incarcerated women, the International Association of Near-Death Studies, and people from several religious faiths and spiritual paths.