Soul Peeps Discussion Groups for Shining Light Parents
Join Our Online 10-Week Soul Peeps Discussion Group for Shining Light Parents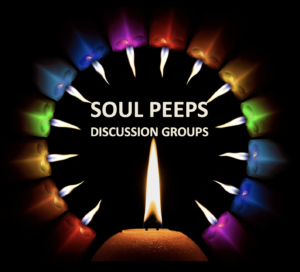 Love to have meaningful, honest, and soul-stirring discussions with Shining Light Parents on Life's Biggest Questions like what happens to our loved ones when they die and why do bad things happen to good people?
Join our online 10-week Soul Peeps Discussion Group specifically geared for Shining Light Parents. You and a small group of fellow spiritual seekers will meet weekly via Zoom to learn all about the 10 Life-Changing Lessons from Heaven. Led by the author Jeff Janssen, who has studied and synthesized over 3,500 Near-Death Experiences, you'll explore the mysteries of life, death, and the Afterlife.
"Participating in a Soul Peeps Discussion Group was an inspiring, challenging, invigorating, soul-searching experience. Jeff guided our small group through weekly sessions, leading us on deep dives into each lesson and sharing his insights and perspectives. Jeff created a safe environment for us to work through our questions, doubts and observations, and the weekly schedule kept us accountable to the work and to each other. I can say with confidence that my outlook on my life, and how I want to live it every day, is dramatically improved through this experience."

BETH SMITS, San Diego, CA
What you'll receive:
10 weekly Soul Peeps Discussion Group Zoom Calls
Special access to a private Facebook Group to stay connected
The chance to learn sacred insights from Near-Death Experiencers
Weekly emails and links to inspiring videos, articles, and resources
A support group of like-minded Shining Light Parents taking the journey with you
This interactive, ongoing, and immersive 10-week experience provides you with all the resources, insights, and support necessary to fully absorb and implement these powerful and practical 10 Life-Changing Lessons from Heaven into your own life.
---
What Soul Peeps Discussion Group Participants are Saying…
"Jeff led a Soul Peeps Discussion Group for a group of our Helping Parents Heal parents. Even better than just reading about Near-Death Experiences is being able to have an open discussion about them and what they mean for the rest of us. Jeff distills the wisdom from the NDEs into lessons we can easily apply. Reading the book was enlightening, but having the weekly Soul Peeps Discussion Groups brought it to another level. Going through the discussion group changed everyone in the group, including myself."
 BRIAN SMITH, Cincinnati, OH
"I joined the Soul Peeps Discussion Group after losing my young son to a sudden illness. I thought it might help with the trauma and grief associated with my loss. What I enjoyed most about participating in this program was being able to connect with a group of like-minded individuals who were also interested in exploring these spiritual topics. For me, being able to contemplate these topics openly while also hearing other people's perspectives on the material, only made the experience that much more valuable. This book, along with the discussion group, has been instrumental in my healing journey. Whether you are simply interested in learning more about near-death experiences and the existence of an afterlife, are trying to heal from a trauma or loss, or somewhere in between, I would highly recommend this book along with the discussion group as part of your spiritual journey."
COURTNEY DEWAR, Boston, MA
---
Positive Real Life Changes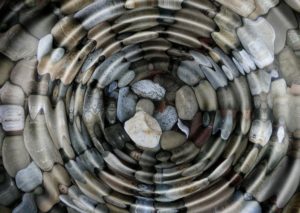 Surveys of Soul Peeps Discussion Group participants found the following positive life changes and a greater ability to:
handle and overcome life's hardships, challenges, and crises
find purpose, passion, and meaning in one's life
trust there is a Divine Plan for your life despite the chaos and confusion you might feel
Finally, the fear of death and dying dropped dramatically for program participants. Those who feared death for themselves or others reported it decreased significantly by the end of the program.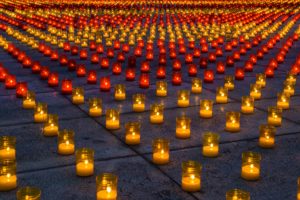 The Soul Peeps Discussion Groups are for people from all faiths, spiritual paths, agnostics, and atheists. The program is not designed to replace your current beliefs but to give you an opportunity to explore them in light of what people who have been to the Other Side have learned. Based on feedback from past participants, this program is best for parents who are at least one year out from their child's transition.
Soul Peeps Discussion Groups Schedule
Tuesday Nights (8:30 pm eastern) – September 13 to November 15  (Only 9 spots left)

The 60-minute Zoom discussions occur over 10 consecutive weeks starting September 13 at 8:30 pm eastern. Our group fills up quickly but we are taking a Wait List in case any spots open up – please register using the box below for the group or Wait List. We use specific chapters in the 10 Life-Changing Lessons from Heaven book to guide our discussion each week. You don't need to attend every class to participate but hopefully you can make most of them.
About Your Facilitator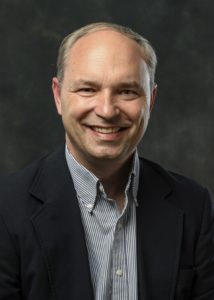 As the author of 10 Life-Changing Lessons from Heaven, Jeff Janssen has studied over 3,500 NDEs and distilled their powerful wisdom into this practical program. Jeff has shared these 10 Lessons with a wide variety of people including Shining Light Parents, formerly incarcerated women, the International Association of Near-Death Studies (IANDS), and people of all walks of life. He has authored 20 books and has inspired thousands of people around the world.
No Cost – Donations Accepted

There is no upfront cost for the program. We ask if you are in a financial position to contribute a "love offering" or donation of $5 or $10 per class you can do so at your own discretion and comfort level after each gathering or at the very end of the program.
To maximize the interaction and to keep the group size manageable, we are limiting the group number to no more than 20 people.
Register Here with Your Name and Email Address
"I would personally love for every person dealing with grief, death, and dying to participate in a Soul Peeps Discussion Group using these 10 Life-Changing Lessons! Regardless of one's current beliefs about heaven and hell, having these important compassionate views as possibilities of what awaits us on the other side are indeed life-changing, empowering, and comforting to the soul! Thank you, Jeff, for sharing these profound stories! My life is forever changed for the better."