Description
Join Our Online 10-Week Soul Peeps Discussion Group
Are you looking to go deeper into the 10 Life-Changing Lessons by having meaningful and soul-stirring discussions with fellow spiritual seekers on Life's Biggest Questions?
Join one of our online 10-week Soul Peeps Discussion Groups. Soul Peeps Discussion Groups offer a safe, supportive, and sacred space to have deep discussions about spiritual topics like the meaning of life, death, handling hardships, finding purpose, etc.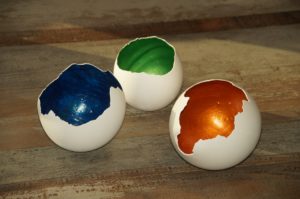 As a fellow Soul Peep, you and a small group of fellow spiritual seekers will meet weekly via Zoom video conference. Led by the author Jeff Janssen or one of his experienced team members, you'll go in-depth into each of the 10 Life-Changing Lessons and learn how you can implement and infuse them to significantly upgrade if not totally transform your life.
You will get your own Journal to record your personal thoughts, feelings, transformations, and spiritual insights. There will also be a special, private Facebook Group to create an online community of support. Plus, you will get to interact with and learn from a Near-Death Experiencer on one of the calls and ask them your specific questions about life, death, and the Afterlife.
What you'll receive:
   

10 weekly Book Discussion Group Calls

with author Jeff Janssen or his team

    The

10 Life-Changing Lessons from Heaven Journal

to record your insights

    Special access to a private

Facebook Group

to stay connected

    The chance to learn from a

Near Death Experiencer

and ask your own Biggest Questions

   

Weekly emails and links

to inspiring videos, articles, and resources

   

A support group

of like-minded spiritual seekers taking the journey with you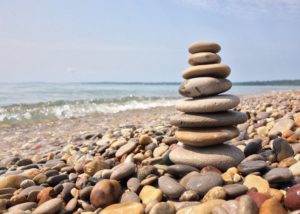 This interactive, ongoing, and immersive 10-week experience provides you with all the resources, insights, access, and support necessary to fully absorb and implement these powerful and practical 10 Life-Changing Lessons from Heaven into your own life. Find the solid and soul-satisfying answers to your Life's Biggest Questions.
The Soul Peeps Discussion Groups are for people from all faiths, spiritual paths, agnostics, and atheists. The program is not designed to replace your current religious or spiritual beliefs but to give you an opportunity to explore them and possibly expand them in light of what people who have been to the Other Side have learned. You can join as an individual, or if you have a group of 8-15 people, you can work with us to create your own customized group.
Soul Peeps Discussion Group Dates and Times
Soul Peeps Discussion Group Zoom hour-long calls typically occur in the evenings starting at 9:00 pm eastern time and continue for 10 consecutive weeks. You pick the day and 10-week time frame that works best for you when you register.
| | | | | | |
| --- | --- | --- | --- | --- | --- |
| Days | Time | Start Date | End Date | Facilitator | Audience |
|   |   |   |   |   |   |
|   |   |   |   |   |   |
| Sundays | 9:00 pm eastern | Jan 12, 2020 | Mar 15, 2020 | Brian Smith | bereaved parents |
| Wednesdays | 9:00 pm eastern | Mar 4, 2020 | May 6, 2020 | Jeff Janssen | open to everyone |
Your Investment in Your Soul's Growth*
While many spiritual development programs such as this cost between $500-$1000, your investment for the entire 10-week program and all the resources is only $195 – or less than $20 per week for the calls, resources, and support.
Save $50 with Early Bird Registration When You Register a Month in Advance
We are happy to extend a special early bird discount of $50 off if you register by a month in advance of the start of the program. So your investment goes all the way down to $145 – or less than $15 per week.
*Pay It Forward Scholarship Opportunities
Knowing that some people will really want to join us for this life-changing program but might be in a challenging spot financially, we offer up to two Pay It Forward Scholarships per group. These confidential scholarships provide the entire Soul Peeps Discussion Group program completely free of charge for two individuals who cannot currently afford the registration fee but are committed to paying it forward in some way to use their gifts and talents to help someone else in their community. We truly want to help people move forward in their lives and on their spiritual path and commit to this goal through our Pay It Forward Scholarship. The scholarship is 100% confidential so your fellow participants will not know if you are on scholarship or a paid participant, so there is nothing to worry about. Send us an email at [email protected] at least a month in advance of the start of the program describing your situation and how you intend to pay it forward if you would like to be considered for our Pay It Forward Scholarship.